MPs call for tougher animal cruelty sentences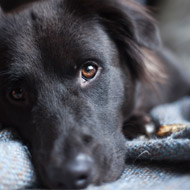 Westminster debate highlights groundbreaking research

Groundbreaking research which shows a link between animal abuse and domestic violence has prompted calls for tougher animal cruelty sentences.
The study of young people in eastern Europe, conducted by Teesside University, found that 'violence breeds violence'.
Adolescent males who had been exposed to domestic abuse enacted aggression towards animals proceeded to commit violence against individuals in society.

Speaking at a House of Commons debate on Tuesday (8 November), Labour MP Anna Turley said the findings "point towards a worrying cycle of abuse in society if violence is not addressed or properly challenged".

Ms Turley led the debate following a number of 'horrific cases' in her constituency.
 In March, Andrew and Daniel Frankish from Redcar received a suspended sentence, six month's tagged curfew and were forced to pay £300 for committing 'unspeakable and horrific acts' to their Bulldog Baby.
Mobile phone footage from 2013 shows the brothers kicking, stamping on, and throwing Baby down the stairs.

In October, just days after Anna applied for the debate, walkers came across a small dog buried alive in woodland near Redcar, with a nail hammered into its head.
Hours later, two sheep were found battered to death with a blunt instrument.

Currently, the maximum sentence in the UK for any form of animal abuse is just six months. But Anna Turley has secured a Private Member's Bill which seeks to increase this to five years.

Addressing her colleagues at Westminster Hall, the MP said: "On researching how the two [Frankish] brothers could have received such an impossibly lenient sentence for a vicious, premeditated assault, I was astonished to find that the maximum sentence for any form of animal abuse is just six months' custody.

"Incredibly it has not changed since the Protection of Animals Act 1911. In 1911, one could see animals at circuses and monkeys on the shoulders of organ grinders on street corners; the Act was introduced essentially to make it an offence to override or overload animals pulling loads on the street."

She added: "My Private Member's Bill, which will have its Second Reading in February, will seek to increase the custodial sentence from animal cruelty from six months to five years, in line with recent changes in Northern Ireland.

"If we are to continue declaring ourselves a nation of animal lovers, it is about time we showed it by sending out the message that we are taking animal cruelty seriously."
Several of Ms Turley's colleagues echoed this view, including Conservative MP Neil Parish.

"We need to ensure that we send the right message to everyone out there that if they are going to abuse an animal and beat it to death, they will get a sentence of a least five years, if not longer," he said.

"That would ensure that we are least send out the message that animal abuse is absolutely wrong and that perpetrators will go to prison, and it would prevent others from going down the same route."

Scottish National Party MP Patricia Gibson added: "We all have a responsibility to report cruelty or neglect wherever we find it. Courts across the United Kingdom must send out a clear signal that wilful cruelty to animals will not be tolerated and will be taken extremely seriously."
The academic study, It's a Dog's Life, is by Malcolm Plant, founder of the Making the Link study project and an associate researcher at Teesside University, along with Professor Paul van Schaik, Professor of Psychology at Teesside University.