VN Awareness Month Winners are announced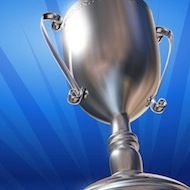 National Awareness month promotes the role of the VN
The British Veterinary Nursing Association (BVNA) have announced the winners of the National Veterinary Nursing Awareness Month 2012 awards.
Best Community Event - 'Raising Awareness of the Role of the Veterinary Nurse
Winner: Shires Veterinary Practice
Runner Up: Holly House Veterinary Hospital
Best Careers Event - 'Promoting a Career in Veterinary nursing'
Winner: Clare Sparling, Eastcott Veterinary Clinic
Runner Up: Animal Health Centre
Best Photo - 'A Veterinary Nurse working above and beyond the call of duty'
Winner: Natalie Kentish
Runner Up: Karen Williams
National VN Awareness Month helps create awareness of the importance of the veterinary nursing profession and the provision of responsible pet care. Congratulations go to all the award winners and runners up.