BEVA Awards presented to winners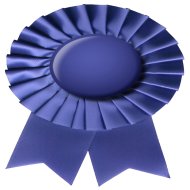 Awards handed out by The Princess Royal
The prestigious BEVA Awards were presented yesterday at the Annual Congress of the British Equine Veterinary Association currently taking place in Birmingham.
The awards reflect the association's recognition and support for member's outstanding veterinary achievements and were presented to the following winners by BEVA patron, HRH The Princess Royal:
BEVA Equine Welfare Award - Keith Meldrum
BEVA Richard Hartley Clinical Award - Clare Scantlebury
BEVA Trust Peter Rossdale Equine Veterinary Journal Open Award - Dr Emmanuelle Van Erck
BEVA Trust Queen Mother Award - Elizabeth Hurd
The Voorjaarsdagen and BEVA Awards - Tinne Verheyen
BEVA Trust / FVE Equine Transport Enforcement Award - Dr Alexander Rabitsch
Congratulations go to all the winners. BEVA Congress is taking place until Saturday 15th September at the ICC in Birmingham. For more information, click
here
.