Badger Trust loses appeal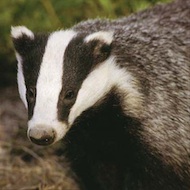 Badger cull ruled lawful
One of the biggest barriers to the English badger cull has been removed, after the Badger Trust's appeal against the High Court ruling that the cull is lawful was rejected by three Court of Appeal judges.
Mr Justice Ouseley ruled in favour of Defra in the High Court on July 12, but an appeal was granted on one of the three grounds requested by the Badger Trust. However, in a move welcomed by Defra, the appeal was unanimously rejected on Tuesday 11th September.
A spokesperson for Defra said: "We are pleased with the judgement. We will continue to work with the farming industry so badger control in two pilot areas can start as soon as is practical. No one wants to cull badgers but last year bovine TB led to the slaughter of over 26,000 cattle and to help eradicate the disease it needs to be tackled in badgers."
NFU head of food and farming described the news as "critically important to cattle farmers and their families who are blighted with this disease on their farms."
However, Badger Trust vice chairman Patricia Hayden voiced the charity's disappointment and stressed that the decision was not the end of the fight against the cull, saying: "We are very disappointed. We don't know what the next step is, but we will not give up."
The culls are scheduled to commence in early autumn in West Gloucestershire and West Somerset. Defra currently faces a further legal barrier in the form of a complaint to the Bern Convention by HSI UK, which says the cull should be delayed until the Convention's European Council has considered it this autumn.