Research Club launched to tackle animal disease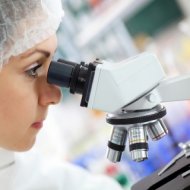 Animal Health Research Club to receive £9.5 million
The Biological Sciences Research Council (BBSRC) is leading a new research club, aiming to unite farmers, breeders and pharmaceutical companies in the battle against animal disease.

The Animal Health Research Club (ARC) will receive £9.5 million of both public and private money - including from the BBSRC, 12 members companies and the Scottish Government - to help it improve animal health and welfare through better understanding, management and control of pests and pathogens.

Both academic and industrial expertise will be drawn on to create new ideas for keeping animals healthy and free from diseases, with the purpose of minimising the economic damage which generally comes hand-in-hand with disease outbreaks such as foot-and-mouth.

The club's research will focus on four key areas:


the fundamental biology of how farmed animals resist pests and diseases

the development of new tools for the detection and monitoring of diseases to inform breeding strategies

research to help the understanding of why vaccines vary in their effectiveness from one individual to another

the determination of the relationship between breeding for production traits and resistance to disease.

Celia Caulcott, director of innovation and skills at BBSRC, commented: "The Animal Health Club is a unique chance to take a broad look at fundamentals of disease. We hope that by encouraging collaborations and helping people to share knowledge across normal sector boundaries we will be able to deliver real impacts that could deliver a big boost to food security."