Appeal for WSAVA 2013 Awards nominees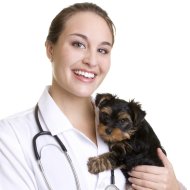 Awards to recognise excellence and achievement
The World Small Animals Veterinary Association (WSAVA) has called for nominees who merit recognition in the 2013 WSAVA Awards for excellence and achievement. The Awards will be presented during the WSAVA's World Congress 2013, which will be held in Auckland, New Zealand and will be hosted by the Companion Animal Society of New Zealand Veterinary Association (CAS).

Commenting, President of the WSAVA Peter Ihrke said "Scientific breakthroughs achieved by many of our members are helping to improve the daily quality of life and health experienced by millions of companion animals around the world. We look forward to reviewing nominations for the 2013 WSAVA Awards. We are also grateful to Hill's Pet Nutrition for its generous sponsorship of these awards and for its continuing support of the WSAVA."

Nomination can be submitted by e-mail to wsavasecretariat@gmail.com or by post, and should include a nominee CV, a list of nominee publications and a covering letter. The nominations must be received by the WSAVA's Secretariat by Monday 16th July 2012.