Further pet movement rules change?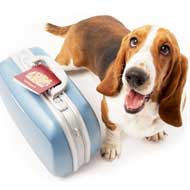 Changes to non-commercial movement proposed
The European Commission (EC) has published proposals concerning reforms to present controls on the non-commercial movement of pet animals. The proposals, which are available in PDF format here, would replace the presently extant Regulation 998/2003.

The proposals would see the introduction of delegated and implementing acts, and include a specification concerning the conclusion of the previously mandated eight-year transitional period with regards to identification. Furthermore, the proposal includes a new definition of non-commercial movement, the removal of the 5 animal limit and a derogation for some member states concerning the movement of pets that have not been vaccinated against rabies.

These proposals raise the possibility of further changes to pet travel regulations affecting the UK after the harmonisation of UK Quarantine Laws with EU legislation on January 1st 2012. The harmonisation of the laws meant that the six month quarantine period first instituted in 1897 was reduced to 21 days in the case of vaccinated and microchipped animals from certain listed countries. Also, animals from non-listed countries now only need to spend three months in quarantine.