Report calls for exotic pet market ban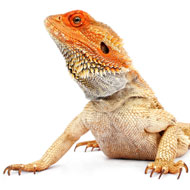 'Urgent action is needed now'
The publication of an independent report entitled 'Amphibian and Reptile Pet Markets in the EU: An Investigation and Assessment' which was commissioned by a group of European animal welfare and protection organisations has prompted calls for a ban on exotic pet markets in the European Union to safeguard biodiversity, animal welfare and public health. The report will be also presented to the European Commission at a future date.

The report was presented to Caroline Lucas (MP for Brighton Pavilion) and Keith Taylor (MEP for South-East of England). Commenting, Ms Lucas said "Since selling pets in the street and markets was banned in 1983, so much has been done by local councils, animal welfare groups and the courts to almost eradicate the practice. Yet animal sellers have tried numerous tactics in their attempts to continue their trade, and a handful of councils have yet to recognise and take action to stop commercial animal trading disguised as an innocent hobby. This is why urgent action is needed now."


Also commenting, Mr Taylor said "Selling wild animals in bad conditions on market stalls is both inhumane and unnecessary. It is bad for the animals, who frequently show signs of stress, and also bad for human health...Non-native species are becoming a major environmental concern and exotic pet markets can only add to this problem. It is crucial that the European Commission takes action to tackle this issue."

The report can be found here.